Introduction
The island of Gigha, the scene of many happy holidays with family and friends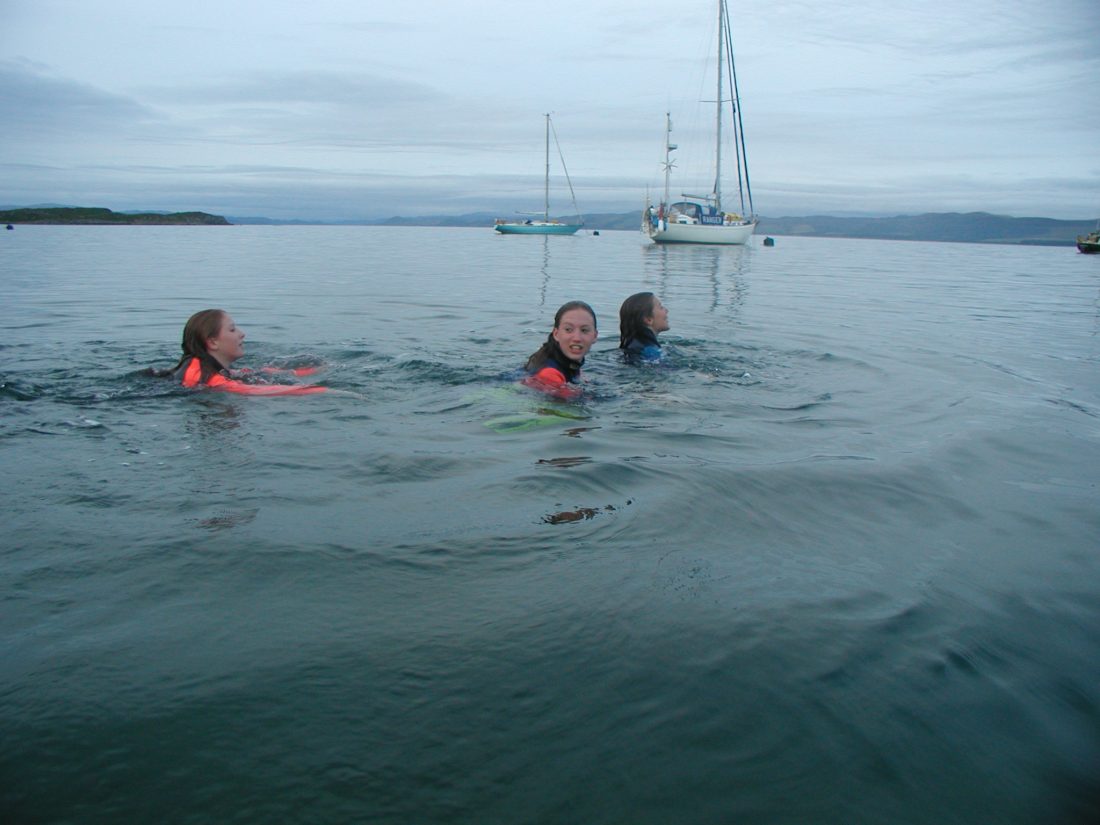 Gigha 'God's Island' is a small island off Kintyre. In 1263 King Haakon berthed more than 100 ships in Gigalum Sound  on his way to the battle of Largs. The highest point is Creag Bhan at 100m. From there Jura, Islay, Northern Ireland and Kintyre are laid out before you.
Information
View from the top of Gigha
Creag Bhan at 100m is the highest point on Gigha and sits to the north on a spinal ridge that runs the length of the island. From the top the views out to The Paps of Jura and Islay to the west are stunning on a sunset night. Ireland is visible to the south. To the east is the Kintyre Peninsular running away down to Machrihanish. Beyond lies the Mull of Kintyre and its racing tides.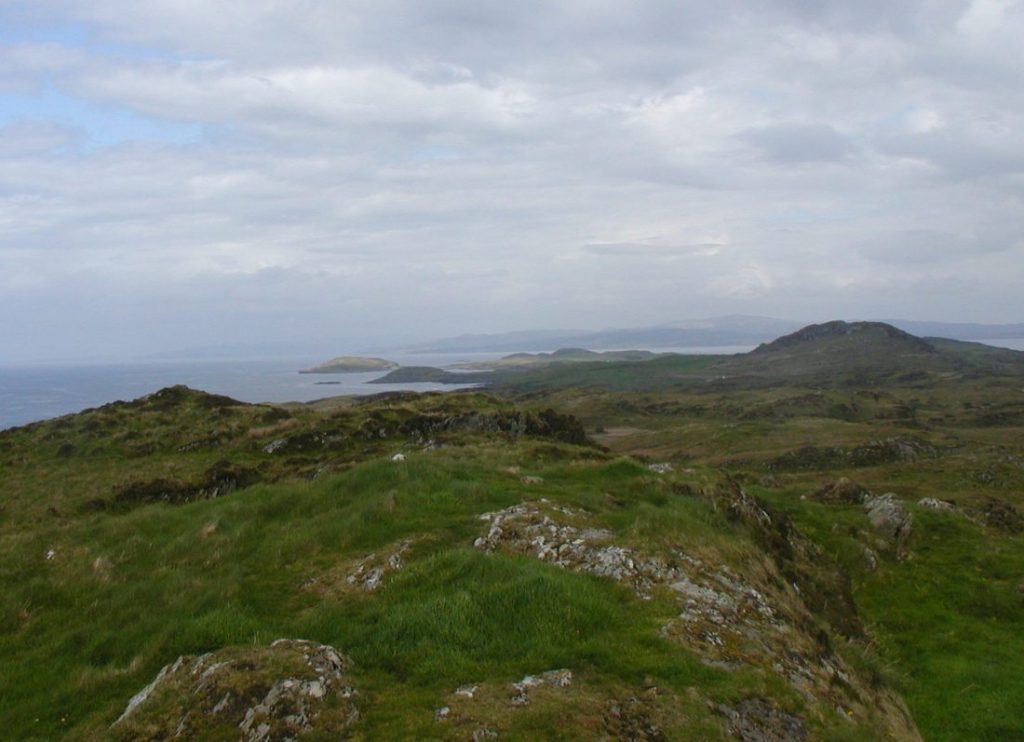 The Isle of Gigha has a resident population of about 160 people. The climate is mild with higher than average sunshine hours and the soils are fertile.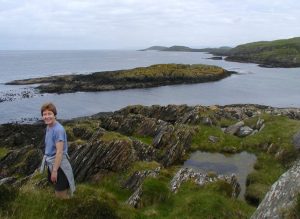 Family Holidays
We have had many trip to Gigha. Some as family holidays, some as an overnight stops sailing from the Clyde to the west and a few to get out of the way of a westery blow!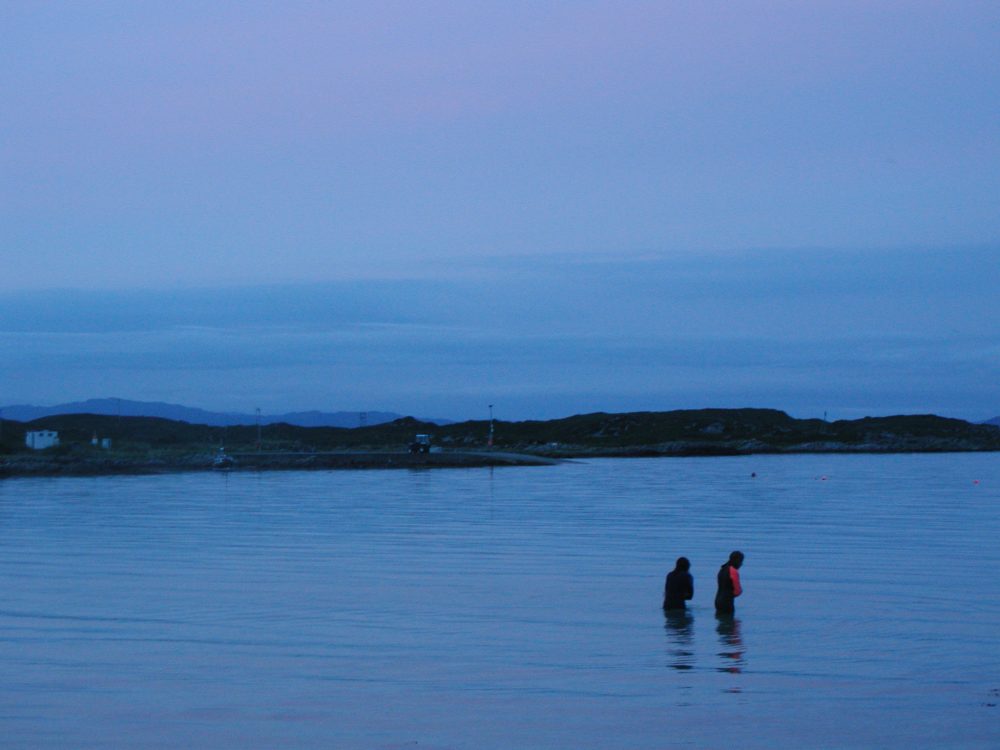 The island is a wonderful haven for a quite weekend with some great areas to walk, golf, hunt in rock pools or visit Achamore House.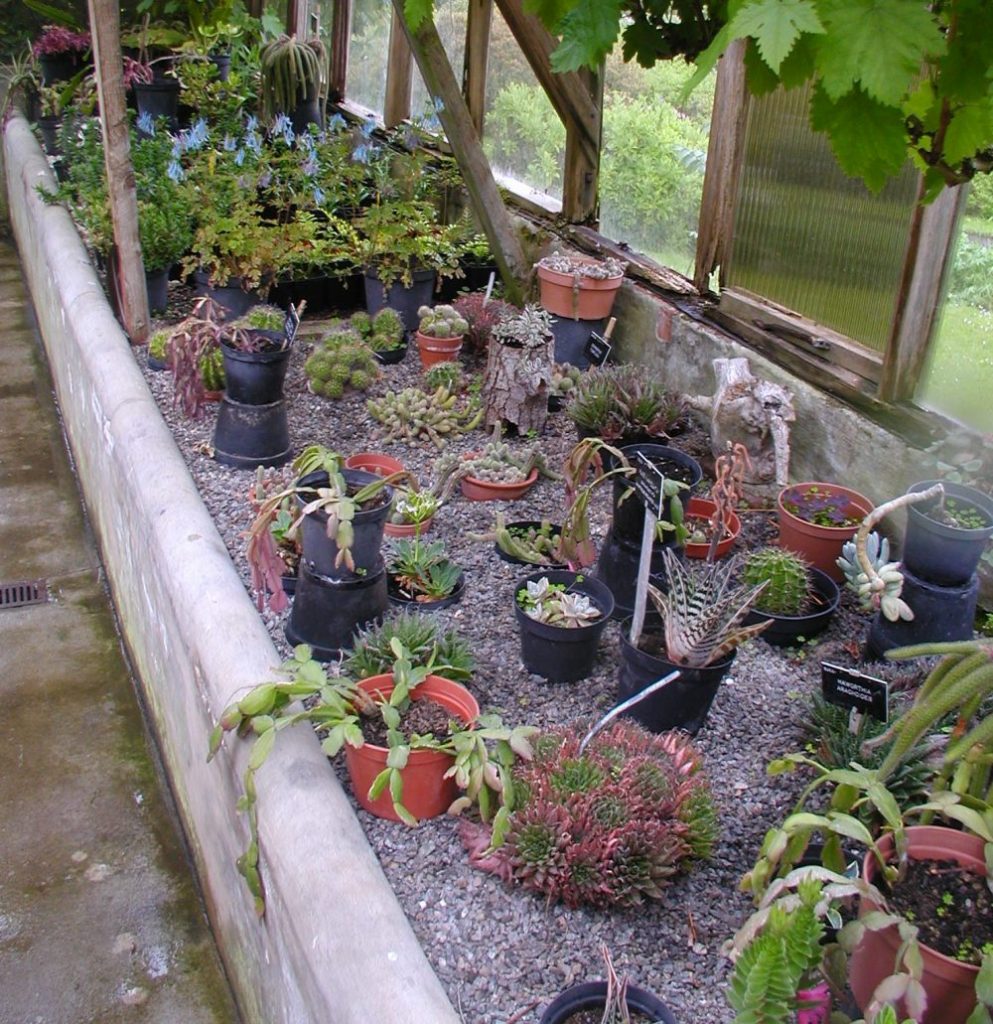 Gigha has a long history, having been inhabited continuously since prehistoric times. It may have had an important role during the Kingdom of Dalriada and is the ancestral home of Clan MacNeill. It fell under the control of the Norse and then Lords of the Isles before becoming incorporated into modern Scotland.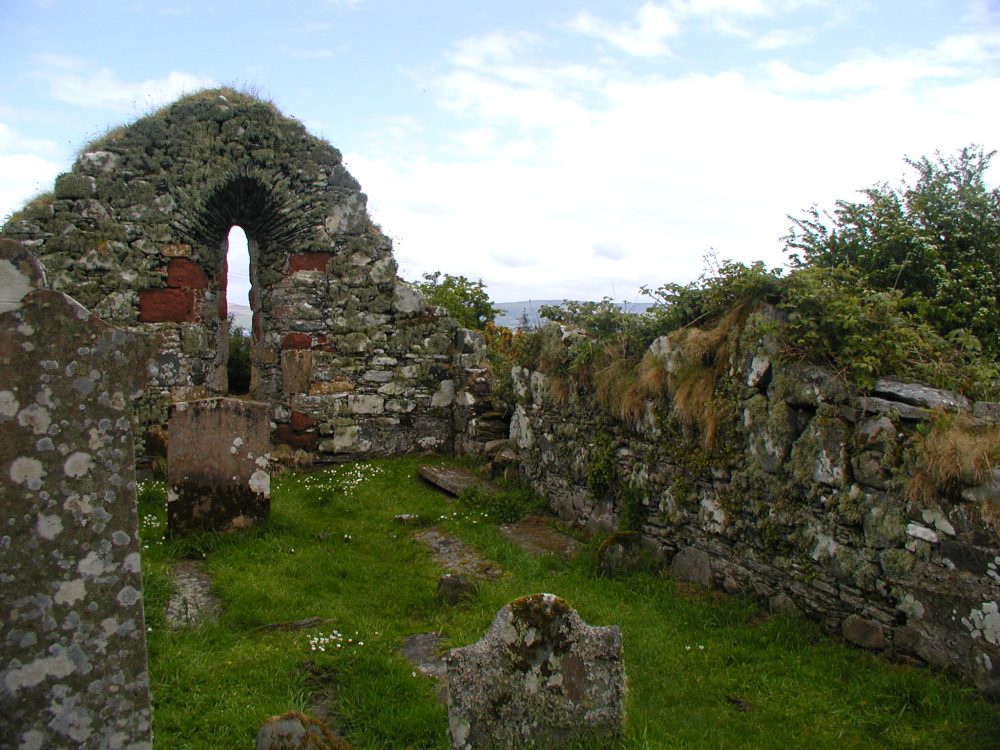 Visit Gigha
The population of Gigha peaked at over 700 in the eighteenth century, but during the 20th century the island had numerous owners, which caused various problems in developing the island. By the beginning of the 21st century resident numbers had fallen to only 98. However a "community buy-out" in 2002 transformed the island. Gigha now has a growing population and a variety of new commercial activities to complement farming and tourism.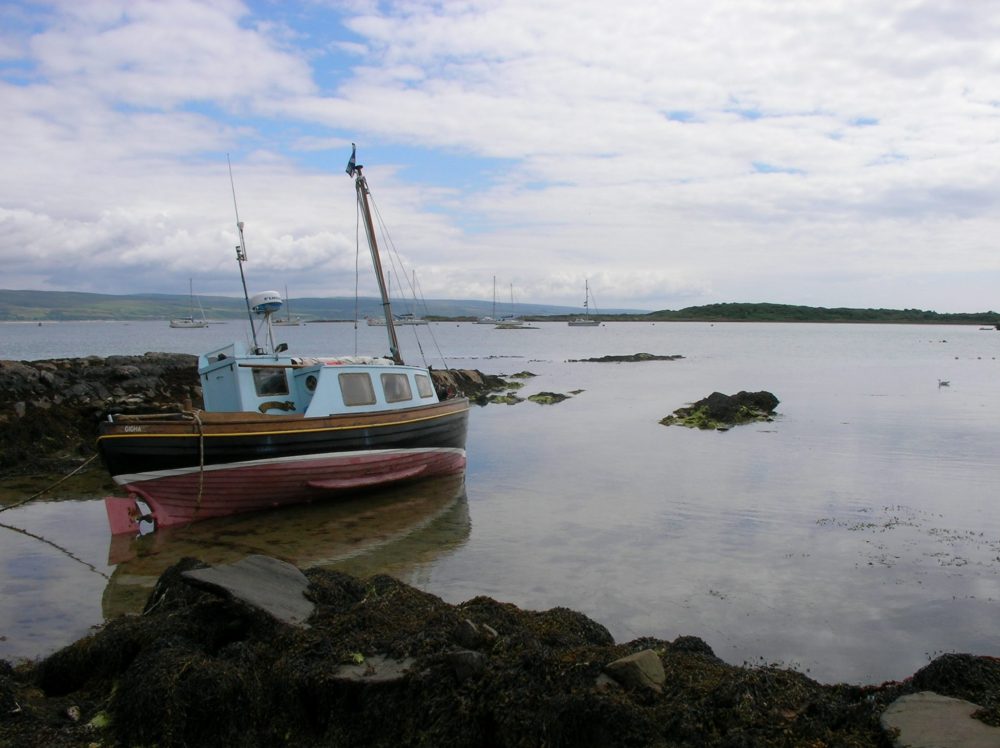 Attractions on the island include Achamore Gardens and the abundant wildlife, especially seabirds. There have been numerous shipwrecks on the surrounding rocks and skerries.
Nearby Scotislands Erraid
Image Gallery