Introduction
National Trust for Scotland owned island with school, study centre, rich crofting and Puffins. Its also a geological baby at 38 million years old.
Information
Sanday is owned by the National Trust for Scotland (NTS)
We visited Sanday in 2006 on a sunny day and enjoyed wandering about the lush green pasturelands by St Edward church. It was under scaffolding back then so we are keen to get back to see this wonderful peaceful island.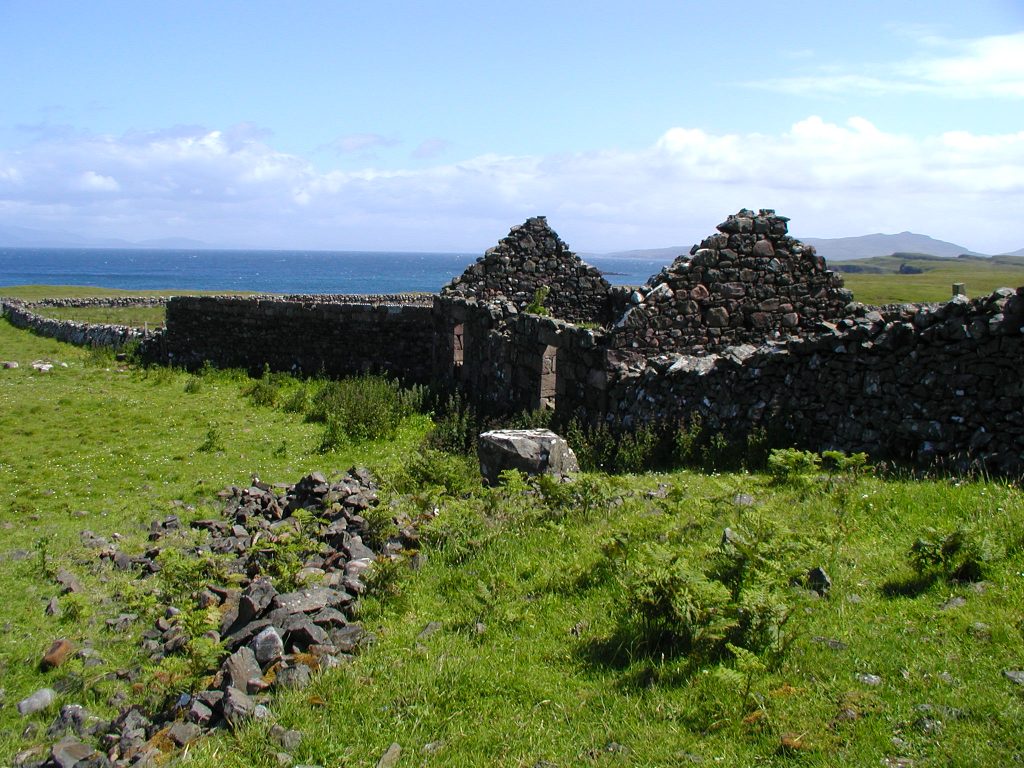 A small primary school on Sanday serves the communities of both islands. A footbridge to the island was built in 1905 to allow pupils from Canna to reach the school regardless of the state of the tide. This bridge was destroyed by storms in 2005, and has been replaced by a road bridge which was completed in April 2006. This new bridge allows vehicular access at all tide levels between Canna and Sanday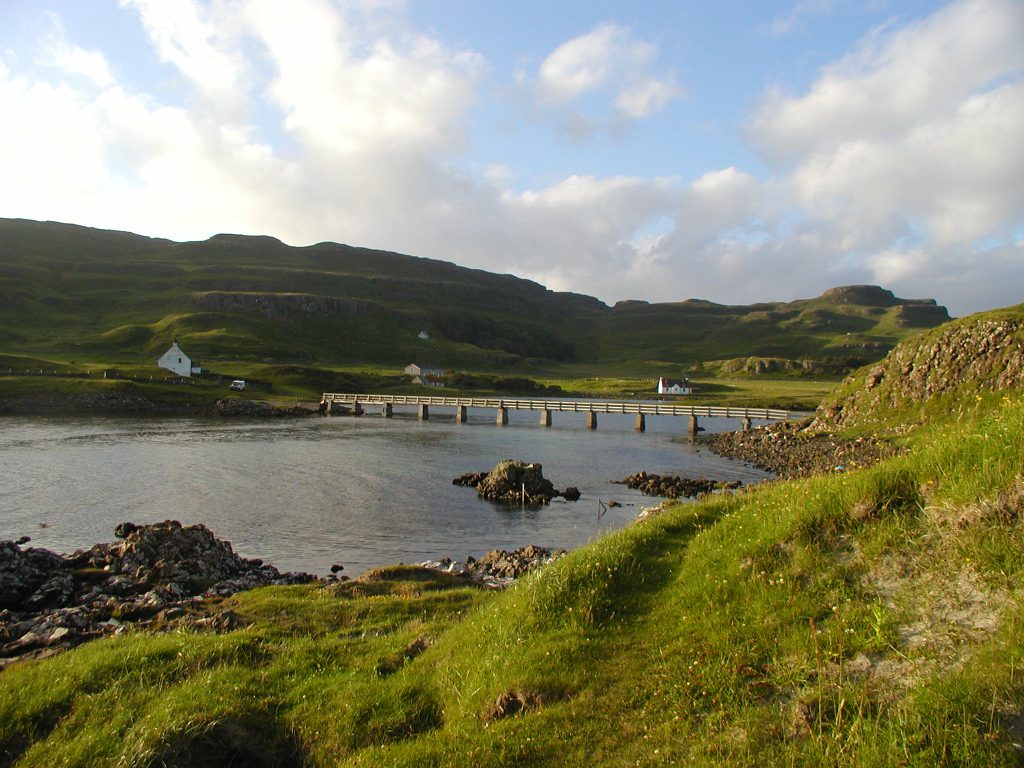 Sanday is quite peculiar in geological terms as a youngster as it includes rocks that are part of the Paleocene and Eocene periods that are among some of the youngest rocks found in Scotland. A mere 38 million years old compared to the Lewisian Gneiss of 4.5 billion!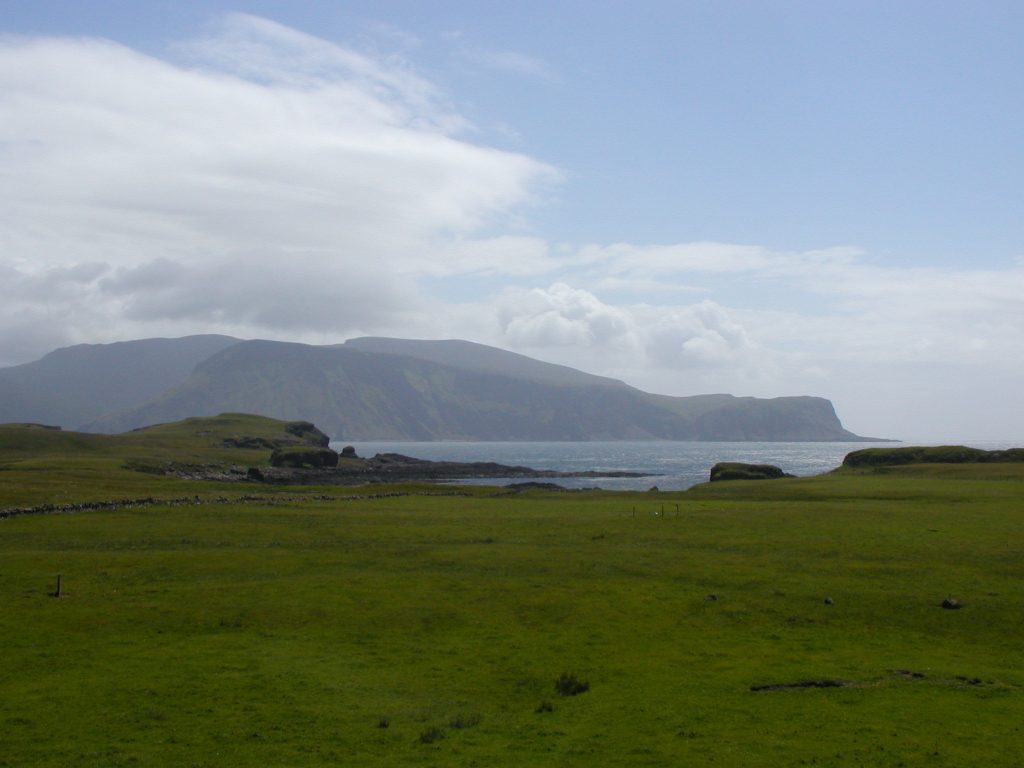 The largest and most conspicuous building on Sanday is the deconsecrated Catholic church of St Edward. The church, which is also owned by the National Trust for Scotland, was restored and converted into a hostel and Study Centre by the Hebridean Trust. The Centre is linked to the Archive of Gaelic language and culture that was created by the former owner of Canna and Sanday, the late John Lorne Campbell. It was successfully completed and opened in 2001 by HRH The Princess Royal. Subsequently, there was water ingress, which caused damage to the interior.
Image Gallery
Video Gallery
Sorry no video, need to go back ….