Carn Skerries Summer Isles
Introduction
Carn Skerries
The Carn Skerries are one of the smaller islands that make up the stunning Summer Isles in Loch Broom near Ullapool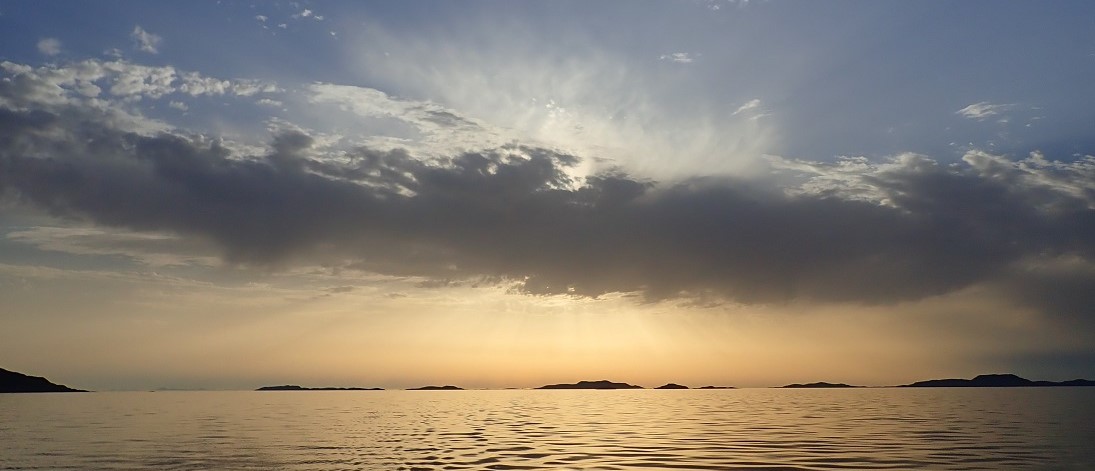 Information
Carn Skerries Summer Isles
The Carn Skerries Summer Isles are by their name describes a small rocky outcrop. One of the many that make up the Summer Isles in Loch Broom. Approaching from the east the stoney beach joining two outcrops of rock. The Skerries are one of the many rocky uninhabited islands of the Summer Isles. Coigach mountain towers above Loch Broom with Ullapool not far away.
There is really not much to say about Carn Skerries. Having landed on the skerry and had the pleasure of wandering around I was reminded of how lucky I am. To visit such out of the way and inaccessible places is an absolute privilege. On any such landing I am so conscious of arriving and leaving without any trace or negative impact on the island. This day, I collected some plastic debris from the high water line so left the island in a better condition than when I arrived.
The Summer Isles are an archipelago lying in the mouth of Loch Broom, in the Highland region of Scotland.
Many of the islands visited on this blog are uninhabited and can only be reached by private boat. Carn Skerries is a prime example of a remote and unspoilt place. Getting there brings together my two passions of sailing and island hopping.
Nearby Scotislands Carn Iar   Isle Martin  Tanera Mor 
Image Gallery