Carn Skerries Summer Isles
Introduction
Carn Skerries
The Carn Skerries are one of the smaller islands that make up the stunning Summer Isles in Loch Broom near Ullapool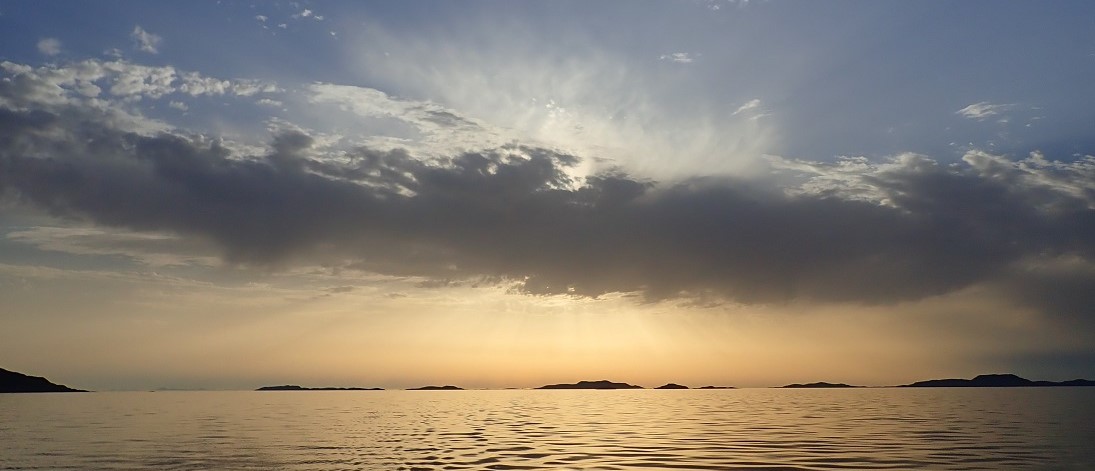 Information
Carn Skerries Summer Isles Carn Nan Sgeir
Many of the islands visited on this blog are uninhabited and can only be reached by private boat. Carn Skerries is a prime example of a remote and unspoilt place. Getting there brings together my two passions of sailing and island hopping.
The Carn Skerries Summer Isles (Carb Nan Sgeir) are by their name describes a small rocky outcrop. One of the many that make up the Summer Isles in Loch Broom. Approaching from the east the stoney beach joining two outcrops of rock. The Skerries are one of the many rocky uninhabited islands of the Summer Isles. Coigach mountain towers above Loch Broom with Ullapool not far away.
There is really not much to say about Carn Skerries. Having landed on the skerry with my friend Erik Archer and having the pleasure of wandering around I was reminded of how lucky I am. To visit such out of the way and inaccessible places is an absolute privilege. On any such landing I am so conscious of arriving and leaving without any trace or negative impact on the island. This day, I collected some plastic debris from the high water line so left the island in a better condition than when I arrived.
Wonderful views
Erik and I clambered to the top and took in the stunning views. To the east lay the head of Loch Broom and Ullapool. To the North stood Coigach mountain towering over Isle Martin. And then over to the North and North West the mountains of WesterRoss stood proud and resplendent against the most wonderful blue skies. The Minch lay to the West and beyond the hint of the Hebrides on the hazy horizon.  Erik and I stood in the knee deep un-grazed grass and wildflowers, there was no need to talk.  Where else would you wish to be?
Anchorage
Carn Skerries does not offer any real shelter other than on a very settled day. We elected to anchor in the eastern bay sheltered from a light breeze by the stone strand joining the two islands. Our yacht did wander around on her anchor warp in what is a very restricted swinging area. If going back I would seriously consider running a stern line to to reef to reduce the swing. Our quick trip to the top of the island was not a relaxed affair as I was constantly looking back at Trade Winds to ensure she had not moved off towards the reefs that lay on three sides.
Nearby Scotislands Carn Iar   Isle Martin  Tanera Mor 
Image Gallery