Introduction
Eilean Dubh The little 'black island' sitting in the middle of the Lyn of Lorn. An rough and tough uninhabited and un-grazed Scottish Island.

Information
Eilean Dubh
This little island sits in the middle of the Lyn of Lorn. Any yachtsman heading from Oban north to Fort William will pass this little lump of rock without giving it a second thought. It does not really have much going for it. No natural anchorage, no land to graze and, well nothing much at all. In truth there is an argument that it is perhaps best described as a rock rather than an island.
Richard Willie and I were on an island bagging trip and were heading back to Oban so we thought we thought we would knock it off on the way past. This little island had other plans.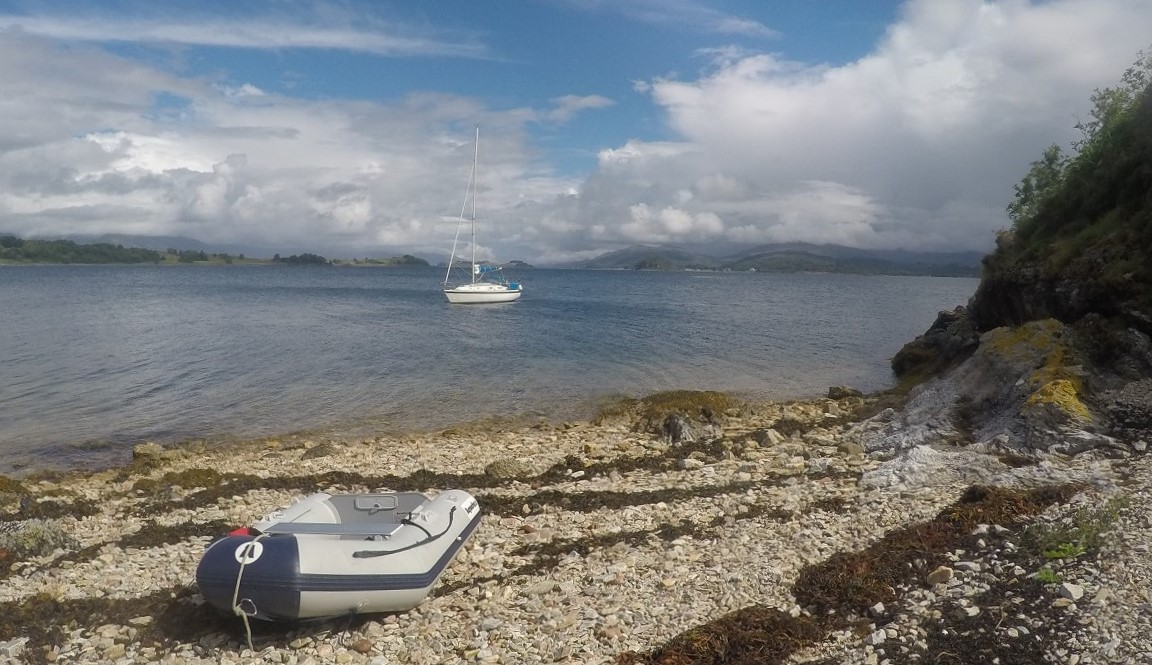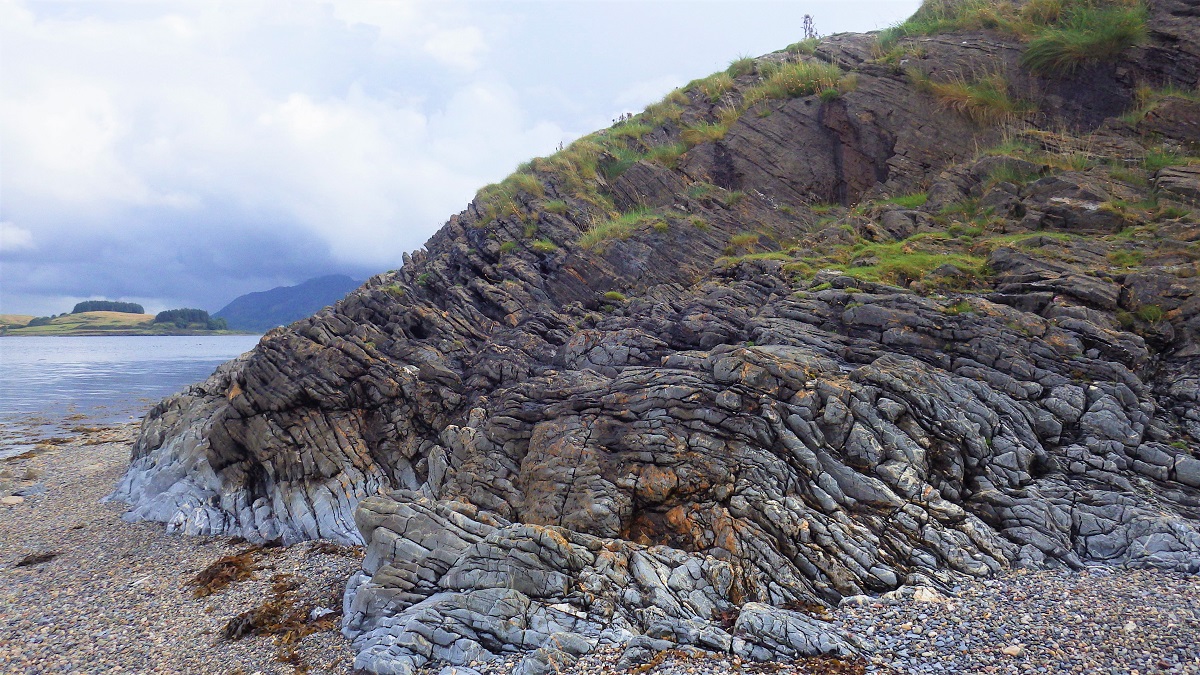 Richard dropped Willie and I in the rubber dinghy and went on the anchor Nordic Fulmar. We rowed ashore to the stony beach at the very north end of the island to beach the dinghy and without much ceremony headed south and into the undergrowth.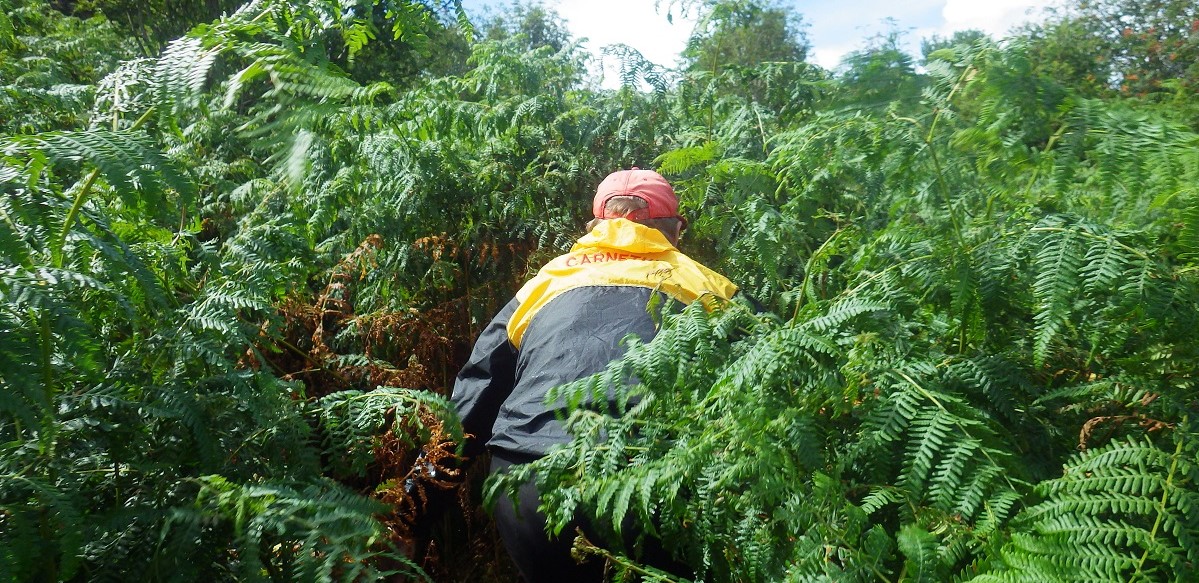 Underfoot was rough uneven boulders and we were soon into the thickest of bracken and ankle ripping briar. Undeterred we pushed on into thick undergrowth until we came to the face of a sheer rock face. We were going no further, and this was the end of the road.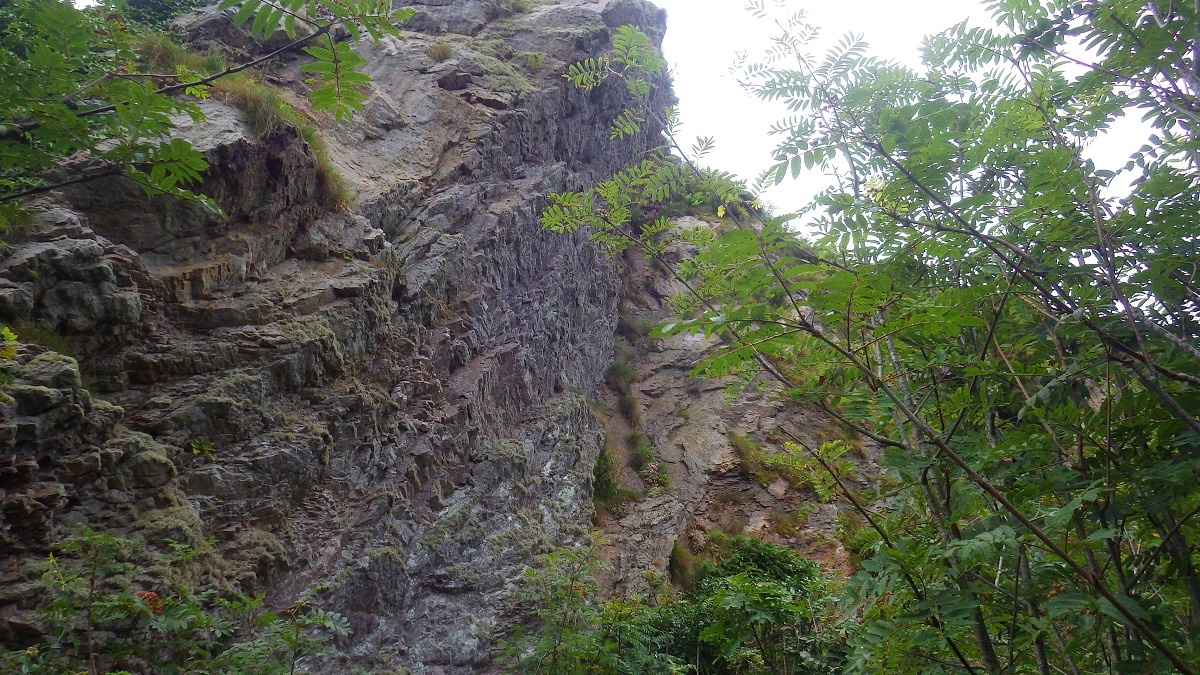 Undeterred we about turned and fought our way back to the dinghy with plan B firm in our minds. We jumped into the dinghy and headed off down the west shore of the island to circumvent the lump of rock that has stopped us in our tracks. It was a fair way down the shore before we found a half decent gap in the shoreline.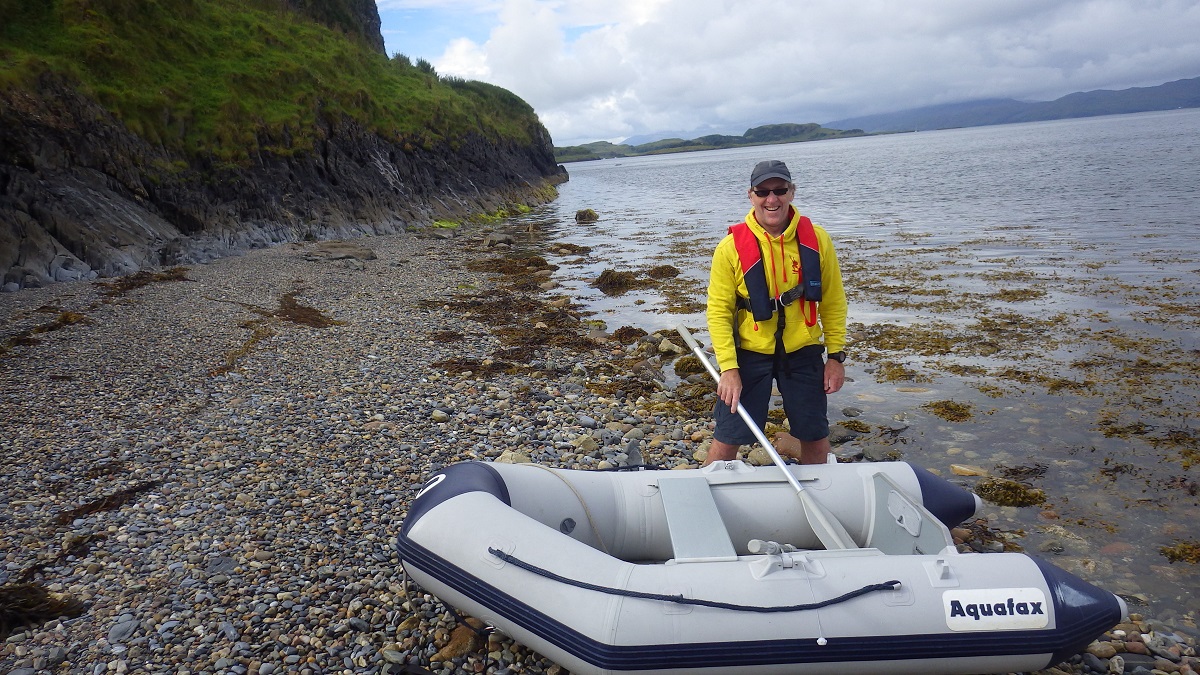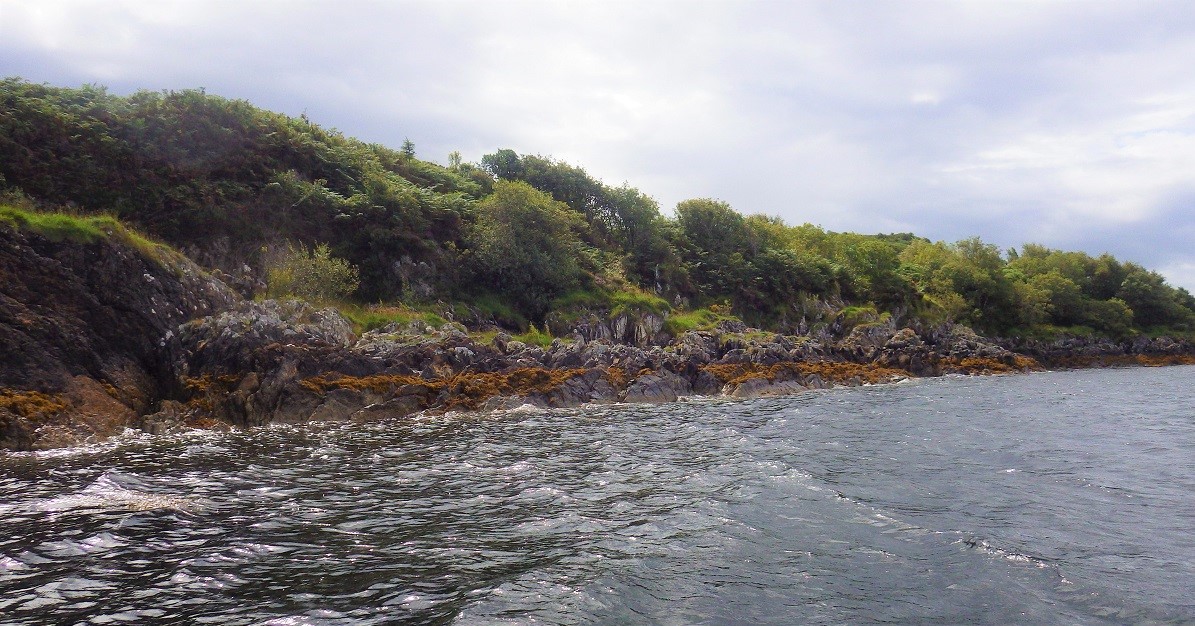 With the dinghy beached for a second time Willie and dived into the undergrowth but this time with success and we emerged to the rounded top after scrambling up steep ragged slopes. From here we could see down to Mull and back up to Appin to the North. On a good day I am sure you could see Mull to the south and Ben Nevis to the north – not today.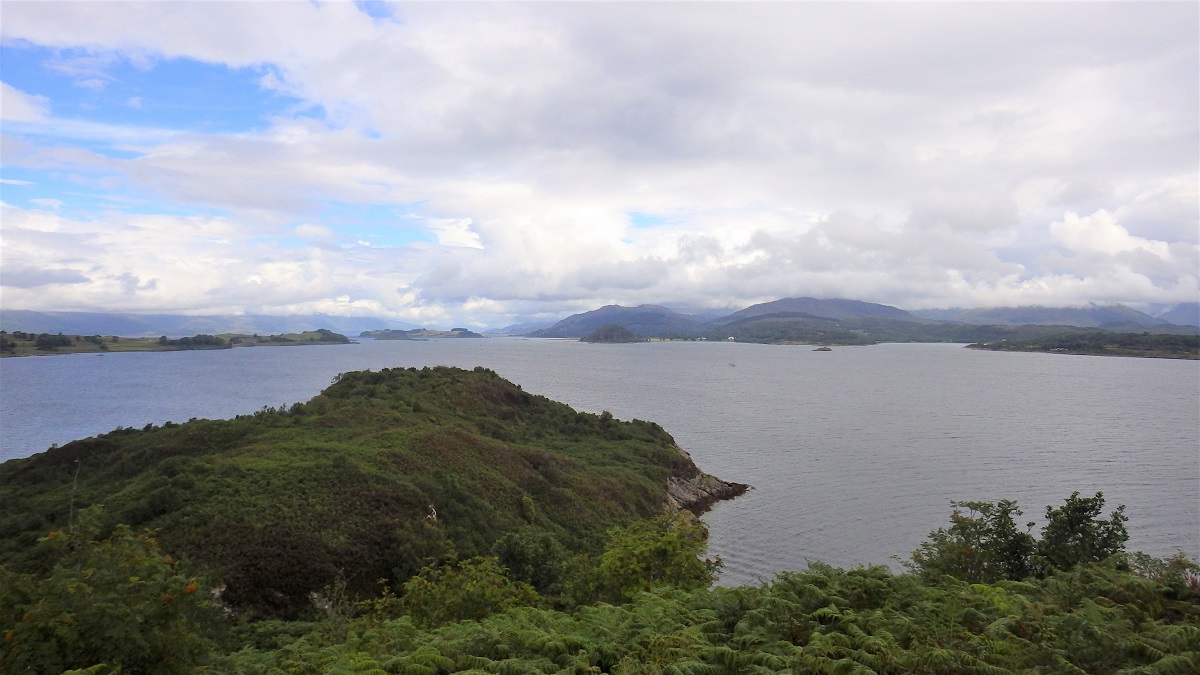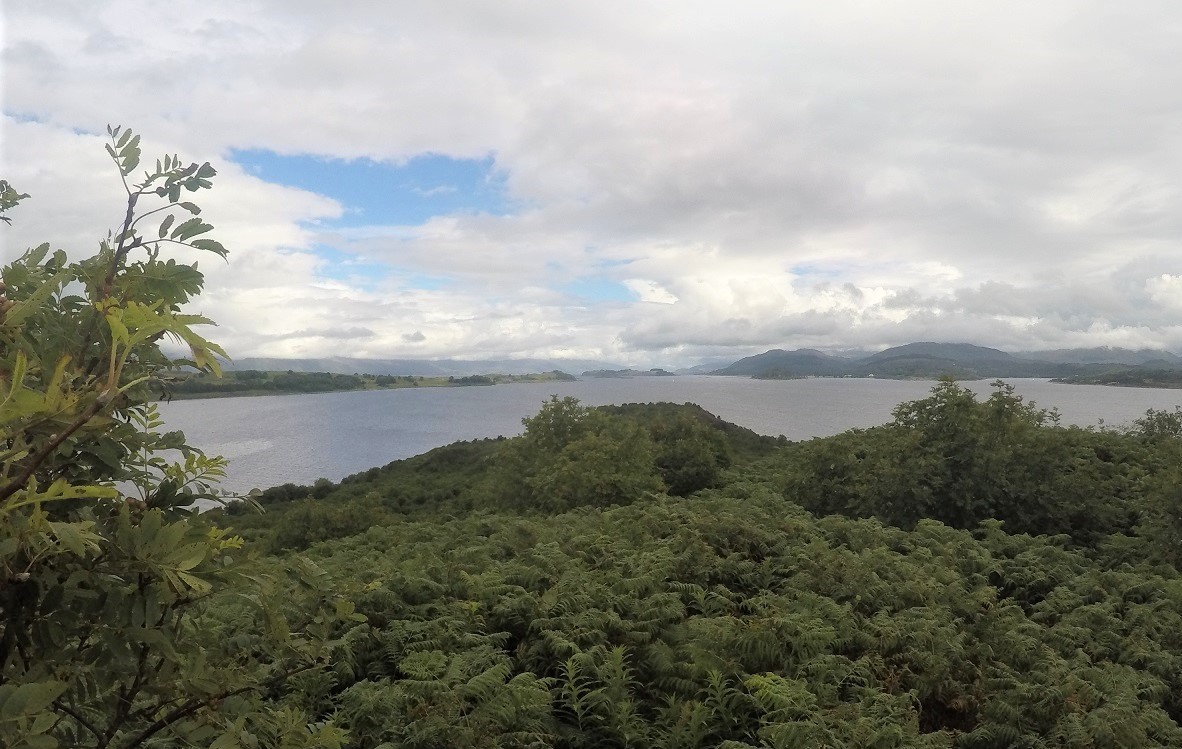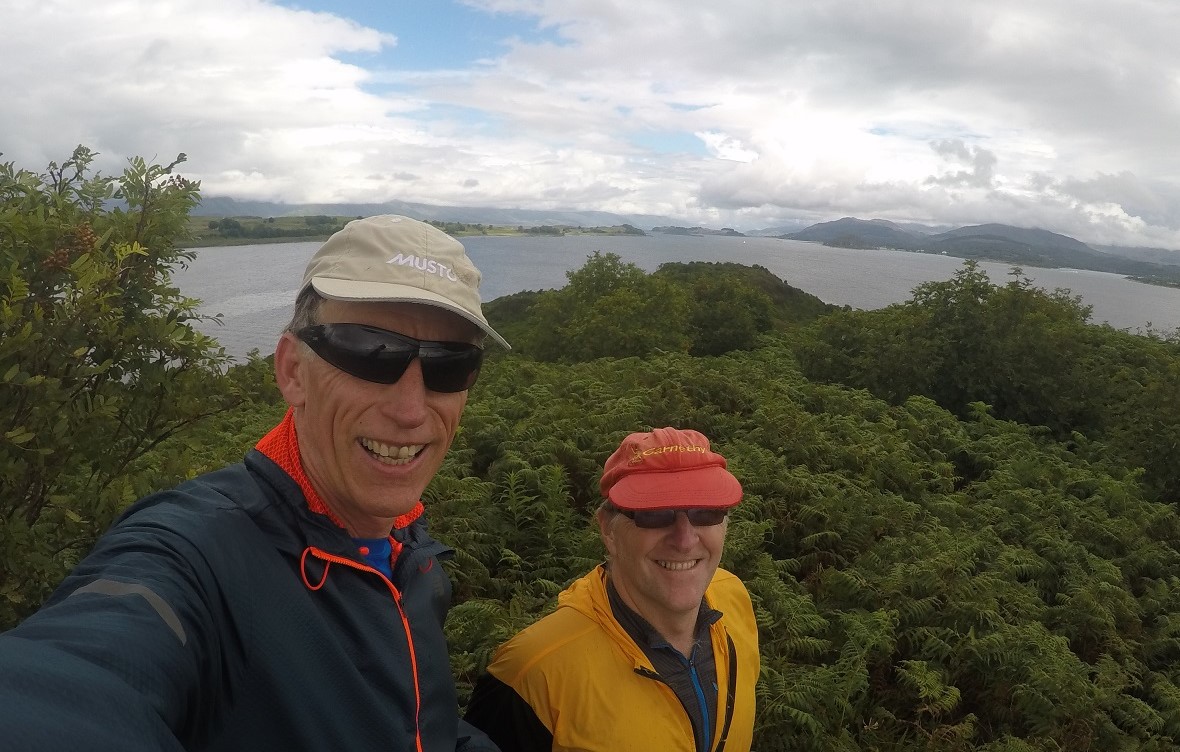 Happy we had bagged another island we made our way back down to the dinghy and made for Nordic Fulmar, hot tea and wipes to clean the briar-shredded shins. Somehow, I do not think we will be hurrying back to Eilean Dubh.
Scotislands Neighbours: Eilean nan Caorach  Rubha an Ridire      Bernera
Image Gallery